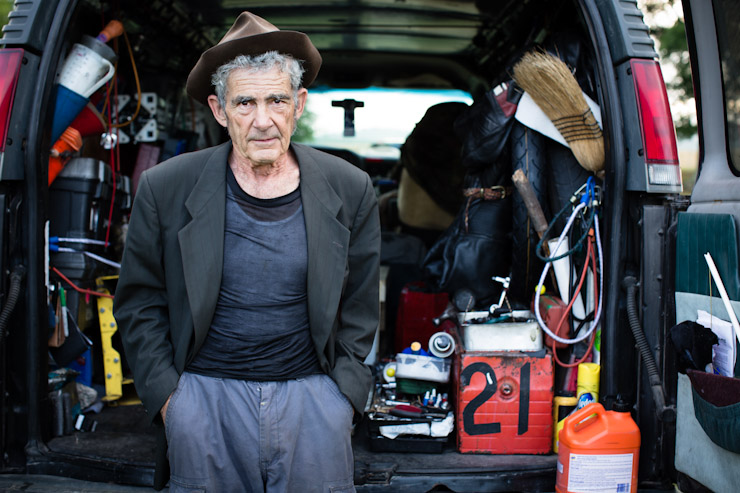 In 1962 Grey Advertising created the campaign for Honda with the tag line.  "You meet the nicest people on a Honda".  Team Elledge likes to change that tag line to include a broader demographic, and once again has confirmed its truth last weekend.
Paul went racing with his ChiVinMoto friends May 5-6 in the ARHMA road race series.  While trying to start his new race bike, he meet Larry Poons.   Larry is a 75 year old racer who drove solo from NYC with two race bikes.  That drive alone is really an impressive goal, and then to unload to race on the track– WOW!
Paul had some issues with the new bike, and Larry was on the spot lending wisdom, spark plugs, and equipment.  Larry was admired for his willingness to help, his skills,  as well as his amazing face.  Of course Paul had to make his portrait at that point.
As it turns out,  this former 500 Premier Road Race Champion is not only fantastic as a person and a rider,  he is also a very famous painter.  Larry mentioned none of his pedigree while he and the ChiVinMoto group got to know each other.  However, upon returning to Chicago Paul googled his name and found that they were pitted side by side with an amazing artist.
You meet the nicest people on a motorcycle, and racers are even nicer.